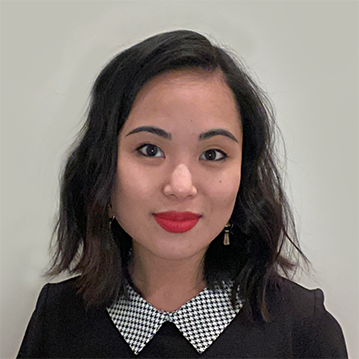 Trisha Bautista Larson
Trisha Bautista Larson is National Farm to School Network (NFSN's) Program Manager focused in Education, Curriculum, and Equity. Trisha works to support NFSN in centering equity through farm to school initiatives, network building, program development, and evaluation. Trisha brings in over seven years of experience implementing the Supplemental Nutrition Assistance Program – Education (SNAP-Ed) initiative in Southern Arizona through her work at the University of Arizona Cooperative Extension. As someone who comes from an immigrant background, Trisha rooted her experiences in community organizing and coalition building as part of her drive to work alongside communities in building strong, and just food systems for all. Inspired to utilize concepts of Systems Thinking in understanding and addressing health challenges and fostering environmental changes in our complex systems, Trisha's eager to find ways to apply processes such as Group Model Building and community engagement strategies when collaborating with stakeholders.
Trisha was born in the Philippines, raised in San Bruno, California, and now resides in Chicago, Illinois. She enjoys traveling internationally with her husband, experiencing new foods, practicing yoga, reading with friends, and listening to podcasts while cooking new recipes. In 2014, Trisha completed her undergraduate studies in Health Education from San Francisco State University and her Master of Public Health at the University of Arizona in 2018.