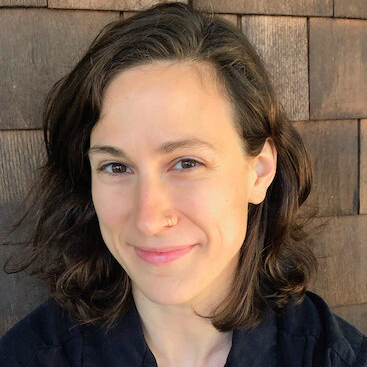 Beth Katz, PhD
Beth Katz is the Director of Design and Implementation at Food Insight Group, an applied food systems research and evaluation organization. She holds a PhD in Nutrition Intervention and Policy from UNC-Chapel Hill and works at the intersections of food, environment, culture, and social justice. Dr. Katz uses quantitative and qualitative research methods in her work with farmers, grocery retailers, school districts, nonprofits, foundations, and community development financial institutions. Her current work focuses on school food systems as a lever for broader food systems transformation toward greater equity and climate resilience. 
"I am proud to be part of this strong, multidisciplinary team and am inspired by the holistic vision laid out in the CA Farm to School Roadmap. I'm looking forward to developing an equally expansive approach to farm to school research that will serve as a model for other state and federal farm to school programs." 
Dr. Katz will be responsible for oversight of all aspects of the proposed scope of work in collaboration with the project team to achieve project objectives. Co-PI Katz will contribute to the overall design, coordination, and administration of the evaluation project, including the synthesis of project findings and drafting of interim and final reports for CDFA.